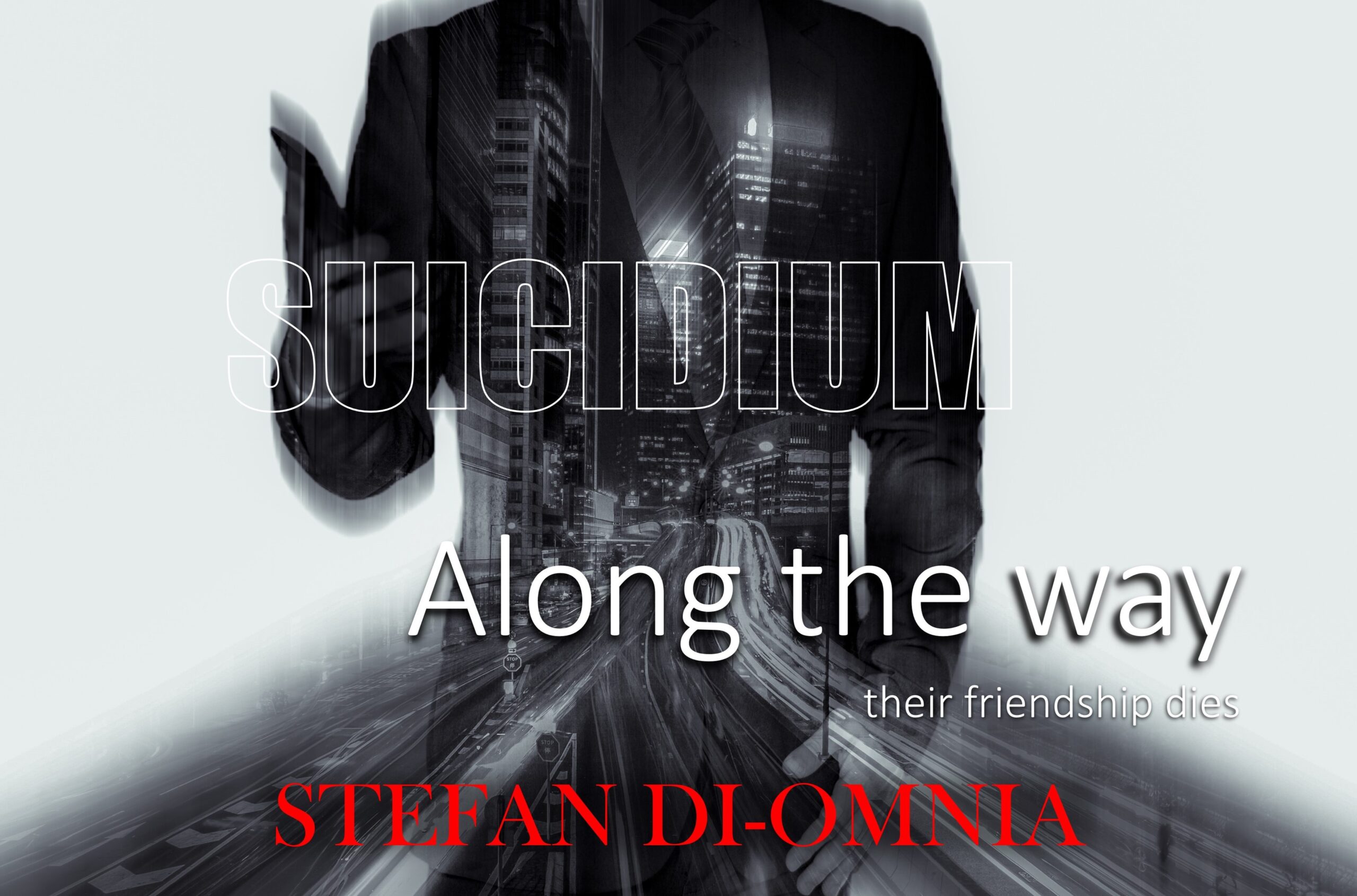 För mig är det riktigt STORT att få läsa ett första utdrag på en översättning av en av mina böcker. Igår kom mejlet från översättaren Lars, i ett word-dokument om 8 stycken A4 sidor, 3500 ord översatts till engelska. En test för Lars och mig att känna oss för inför planen att låta hela min serie Längs vägen dör vänskapen, ta stegen ut i världen där det engelska språket läses. När i tiden det kommer att ske är ännu inte spikat, men att det kommer att ske är det mål som ska uppnås.
Bjuder här på ett litet stycke råmanus av översättningen:

A pair of feet floated quietly in the air a few inches above the floor. The unbuttoned Hawaii-shirt, the peed khaki-coloured Bermuda shorts and the drumsticks that lay like a cross in the puddle with urine under his dad's feet.

All too long he looked at the stool, the drumsticks, and then his beloved dad that hung lifeless in Josefine's jumping rope attached to a hook in the ceiling. Then he met the protruding eyes that looked down on his. Jonathan glared at them, straight into the cold eyes of death. His dad's deceitful eyes. He who promised to make him the best drummer in the world.

Jonathan read the suicide note again, he didn't know how many times now. He still don't know if what Göran told his father is true. But one day he will find out, he promises himself that he will make Göran tell him! The truth about that which his dad wrote in the letter that was in an envelope on his pillow with his name in capital letters. A letter he would never be able to forget. And never let anyone else read.

Jonathan, DON'T FORGET ME.

He moves his hand towards the back pocket on his jeans, thoughtfully fingers the edge of the folded letter. Hesitates.

"You promise not to tell Anna? You must promise!"

Only now Yvonne realises how strange the situation is with her being alone here with the nine years old boy – the son to the man she just held a burial service for. It's obvious that the boy has something big and heavy that he is dealing with, something more than the tragic death of his father. It's the third time she sees Jonathan and already the first time she noted that he used her name, Anna, instead of mom or mother.

That he distances himself from Göran seems more om a normal behaviour in a child who lost his father. A person who tries to take over the role as a father shortly after it, can't expect to be met with open arms by a nine-year-old.

"I haven't showed this letter to anyone", Jonathan says. "Not to anyone else. I always carry it with me so that no one will read."

Jonathan unfolds the handwritten letter with text on both sides.

"Please read", he says and holds out the letter to Yvonne.